Hey folks,

it's Friday, so here at DR, that means another edition of the Decade Spotlight Series...this time around it's 1910-1920. One of those decades that isn't really covered all that much, this era is mainly known for one thing: World War 1 (or as it was known then, the Great War) and this poster
became legendary. This was also the time when the first motion pictures were made. Black and white and silent, they starred legendary ladies like Mary Pickford, Lillian Gish, and Theda Bara who all got their starts in this decade and movie studios began springing up in LA and New York City. Musically, Barbershop, Dixieland and Ragtime still reigned. Towards the end, things really started to change...the old Victorian society began to crumble as did the many European empires, and more women began to join the
suffrage movement during this period.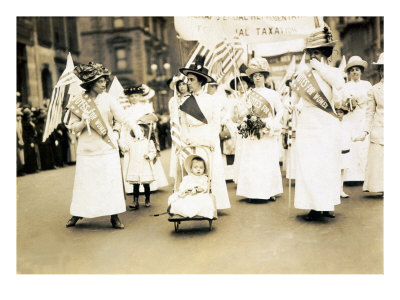 And in TV, those interested in this era should definitively check out the new series Downton Abbey, which airs on PBS (ITV 1 in the UK) and follows the lives of the well to do Crawley family, their servants, and their fight to keep their
inheritance. Season one was filled with hidden romance and plenty of back biting so I can't wait to see what happens in season two (due to start this Sun. on ITV 1) now that war has broken out and changes have begun. Any books, films or TV series you know of set in this period? Please spread the wealth in the comments section! That's it for this week, next up: the 1920's!
Promenade Through the Park Barbie
Downton Abbey:
For music links, please see the previous post for 1900-1910.
Should you prefer them all in one book: